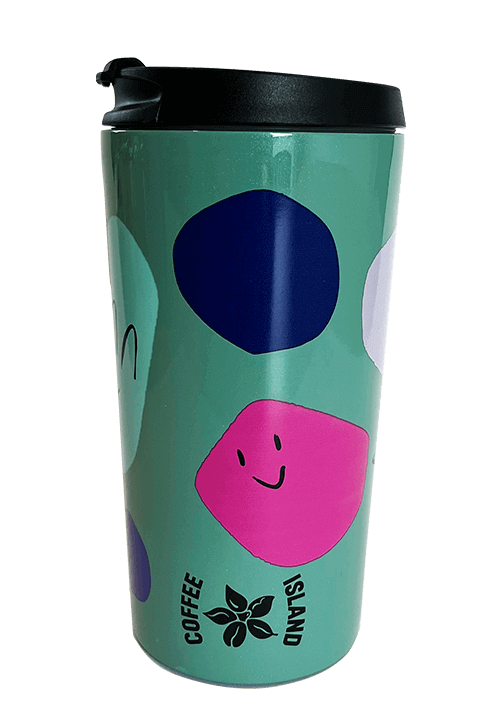 (new product)
With a happy and colorful visual, the coffee island thermos cup is ideal for cold and hot beverages,
keeping them at the ideal temperature.

With a lid with a clasp for easy transport, without leaks.

It is made of 18/8 stainless steel, without aluminum & bisphenol and its capacity is 370ml.

*The product is not suitable for oven or microwave
Hand wash.