Coffee Island Thermos 500ml
(Black)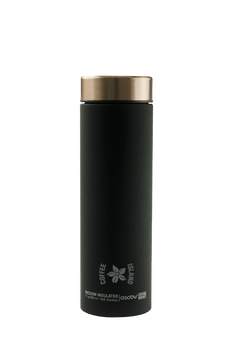 (new product)
For the safe transport of the drinks and the maintenance of their temperature, we chose a new unique thermos. The Asobu Le Baton thermos is made of stainless steel (18/8). Easy to use and clean, ideal to accompany you in your outdoor work and at home.

Keeps the drink cold for up to 24 hours.
Keeps the drink hot for up to 12 hours.
It contains a double wall with vacuum insulation, which prevents the temperature of the drink from being transferred to the outer wall.
Good feeling on the lip.
It does not show odors.
Easy to clean.
No leakage.