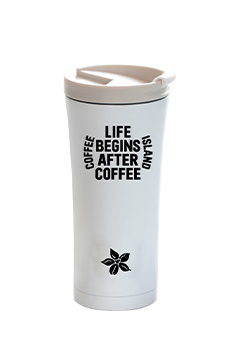 Start quickly and economically your contribution to reduce the environmental footprint by choosing the new thermos Manhattan from Coffee Island. It is one of the most important ways to transport safely your drink and maintain its temperature.

The Manhattan thermos is made of stainless steel (18/8) for food use. Its wall is double, it also has a round mouth for choosing coffee in it. Easy to use and clean, ideal for your outdoor work and home.

This new thermos, which is of 500ml capacity, keeps beverages hot for 3 hours and cold beverages for 4 hours. It is also completely safe!