Aluminium Capsules Espresso Peru
(10 pieces)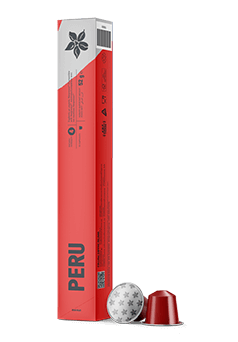 (new product)
Cup Profile: SWEETNESS & CHOCOLATE NOTES, SILKY BODY, OVERALL BALANCED
Variety: 100% SPECIALTY ARABICA
Origin: PERU
Roasting: LIGHT

Aluminum protects against the elements of the external environment that spoil the coffee.

The material is the best way to maintain the aroma and taste of coffee.

It is a 100% recyclable material, without silicone.

Provides a guarantee of 24 months freshness after production.

Package certified with FSC (Forest Stewardship Council), a model of Sustainable Forest Management.



*The package contains 10 pieces.



Ideal for Ristretto & Espresso Beverages.

Enjoy the flavor and aroma of our freshly ground coffee at home, by using our capsules in your Nespresso machine.
Perfect Match!
---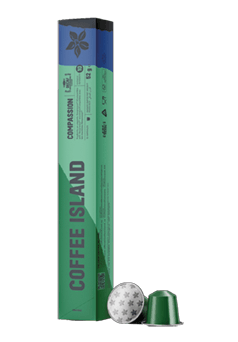 Espresso Capsules
(new product)
---
---
---