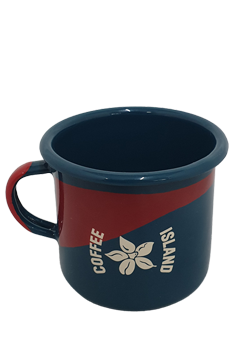 (new product)
A perfect coffee needs its own perfect mug!
May we suggest our new enamel Coffee Island mug, perfect for camping or any outdoor activity due to its durable material. Also perfect for you, at-home relaxers for the cheeriest way to serve up any hot or cold drink.
Discover our unique Coffee Island design in a beautiful blue colour!